Derek and Jean seem to have had a bit of a struggle today - no problem for an athlete like you Mr Hon Sec!
Hi Tony,
We decided to approach where Katrina had Willow Warbler and Common Whitethroat from the other end which was a big mistake!!
We walked down Sudlow Lane to thatched cottage keepers cottage and took the footpath Tabley Inferior no 6 to Knutsford. See photo, the old sign post being rather grand, after that downhill first stile - not user friendly. First field pasture ok, then over small wooden bridge ok, then where do we go? Lucky we had map and have walked this path before 30 years ago it was rough then! We then had to crawl under cow wire was it electrified? don't know and a few yards further same procedure, across rough field to a another stile - not fit for purpose and then we saw part of Cheshire path sign - first since start, up and over M6 then Bexton FP1 so anyone going to this area please go via Blackhill Lane even if Bexton F1 does not follow map.
Birds a total of 22 species including a magnificent male Yellowhammer no Whitethroat or Willow Warbler
There were 3 Lapwings prospecting over Redrow site must be rich birds looking for a home here starting prices according to net £465000.
Derek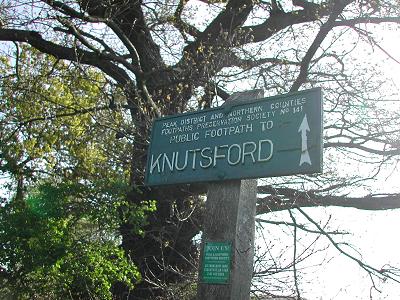 ---
Jacquie Ledwards
had an excellent sighting of Black Terns yesterday at Budworth with an update expected tonight but nothing so far!
Hi All
I've seen the Black Terns early this morning and evening (from the Marston end of the Mere) in between work. I had lovely views this evening and the light was just right. I didn't see the other sightings of the gulls.
I didn't get chance to email you tonight Tony as it was too late.
I'm going to try my luck again tomorrow.

Jacquie
---
I had a pleasant walk this morning taking in the west side of Mobberley. 10C when I set off, with a stiff easterly wind but lovely and warm in the more sheltered spots. 33 species again with a Common Whitethroat being #67 on my lockdown list. Numerous Swallows around Broad Oak Farm but for how long? The farmer has given up and the farmhouse and buildings are up for let by the owners - Tatton Estates aka Monkton Properties. http://tattonproperty.co.uk/property_type/commercial-lettings/ .
There are two bridges over the railway and they make good vantage points. From one I could look across three large fields each of them has a big manure heap in one corner, this will soon be spread over the field before ploughing and the planting of crops, the Lapwings that are nesting there will once again have their nests trashed.