Hi Tony,
I intended to go down Pavement Lane and through Springwood farm today, but the signs saying no unauthorised access are still in place, so I chickened out and went straight on at the bottom of Pavement Lane, through Booths Hall (huge number of geese in the park), down the Knutsford - Chelford road, and north up the footpath by the Dun Cow which eventually gets you back to the fishing lake footpath junction. I was surprised how sensitised I am now to traffic and noise - although the Chelford road wasn't busy there was more traffic than through Mobberley obviously and it wasn't good! Is Springwood Farm footpath definitely open?
Turned right at the fishing lake (no sign of any birds) and met a friend who was watching house martins in the field with the small pond in it. There were roughly 40 house martins (fabulous sight!), many collecting mud from a shallow scrape with muddy shores just to the east of the pool (no geese).
Approaching the stile out of that field, as you head towards the new farm buildings, there was a pair of yellowhammers, one in the hedge, one in a small tree. They seemed happy to sit there while I had a good view!
At the field lake there were 4 yellow wagtails - 2 males and 2 females. Apart from a coot, mallards (no ducklings) and pied wagtails nothing else was visible. Lots of skylarks again on the way back to the nature reserve, and during most of the walk chiffchaffs and pheasants provided a backing track.
Thanks

Wendy
Thanks Wendy, I think the path is open, as the barbed wire and keep out notice has gone at the far end. I walked through unchallenged but I must have been seen as someone was trimming the hedges (in the breeding season too!)
---
Welcome to John Gilbert. Contributor #35! With more on the Knutsford Goshawk.
Dear Tony,

.....I am a new member, so no one will know me, having only been to one evening visit so far-- not good enough! If you are short of copy, you might care to chuck in the following-an historical bird spotting story.

I was so interested to hear of Bob Melling's sighting of a Goshawk in Knutsford recently. I think I may have seen it also from my garden in Gaskell Avenue- low down heading south west-ish, almost certainly going for afternoon tea in Delamere forest, where I believe there have been goshawk sightings.

I had a very close encounter with my first Goshawk, and have always been fascinated by them since.

Many years ago, at that time with just a general interest in birds, I was climbing halfway up Teggs Nose, a wooded hill on the edge of Macclesfield Forest, where unknown to me at the time, a pair of Goshawks had been resident for some time. I was taken by surprise by a large brown bird coming up behind me curving silently through the trees at head height, so close. I was hidden by a tree and right in its flight path. It had come from the forest below, and the headed off in a straight flight to the summit where there was a quarry. I wonder what that was? No idea, but it was big.

A year or so later, I was walking my dog in early morning sunshine, and around a bend in a field I got very close to and disturbed a large brown bird, which was perched on the edge of a small wood where there are always plenty of rabbits. I knew it was nt a buzzard, for sure, the flight was so different. I since discovered that this is one of their favourite hunting spots, waiting for the bunnies to come out.

I described these two sightings to a bird watching friend, who said it sounds like a Goshawk. We only lived 4 miles from Macc Forest, so very likely the same bird. Wow! What an introduction!

I came home from work one day that winter, there had been snow and ice on the fields for weeks, and not a lot of bird food about, and my wife said that she had seen an eagle in the garden that morning around the bird table?? Well, it was n't one of those, for sure, I said, Well it had pantaloons, she said.

We went to visit Calke Abbey that summer, and many rooms are filled with an amazing collection of stuffed birds from all over the world. I saw a goshawk in one and asked her if that was what she saw? Yes! Finally confirmation for both of us.

Calke Abbey is well worth a visit for the birds there, and there is a great video on youtube of a Goshawk flying through bushes and trees.

There is a pub called The Goshawk in Delamere Forest.

I have really enjoyed reading the daily comments- it certainly keeps the interest going. Thanks,

Best Regards, John Gilbert.
---
Jacquie Ledward's work is getting in the way of her birding - but she's not doing badly!!
Hi Tony
I meant to email you yesterday with an update for the Black Terns but work got in the way! Unfortunately they had moved on but I had wonderful views of at least 25 Arctic Terns on Budworth Mere to 'make up' for my disappointment. The Marbury Patch Birding Whatapp reported at least 50 but I only counted 25. I had to to fit in a quick visit to the mere during my lunch and spent it watching the terns, how lucky was I to see those birds and them swoop and dive across the mere, almost in formation. Magical........
I did a walk today with Meg in tow and despite diverting my walk through Marston, my search for Yellow Wagtails and a Lesser Whitethroat was in vain. But I can report I saw three Little Ringed Plovers at a small pond as you come out of the public footpath. I made my way back to Budworth Mere, no terns day as they had moved on. It was very quiet and there were no sign of the six Swifts that had been seen earlier in the day. Ah well, the terns will keep me going for a while....
Regards ...... Jacquie
---
Following Jane McHarry's enquiry about bird song apps. Geoff Blamire has come up with the goods.
Hi Tony,
I've obviously too much time on my hands as I've had a quick look at three of the several the Bird apps.
Aves Vox. Pros: Free, very comprehensive with many sounds. Cons: Have to download the index for a species, then download each clip so unless downloaded on WiFi at home you're at the mercy of mobile data/signal. Could be too comprehensive, but a good tool when you're home on a PC to check what you think you've heard.
Birds of Britain Pro. Pros: Very nice user interface and very easy to search for the bird you're interested in, not just on name. Several photos of the birds. Comprehensive written details of species and link the Wiki page about it. Cons: Cost £13.99 (not bad). Only 350 of the 650+ UK species. Seems like there's only 1 call and 1 song audio clip. Review https://www.birdguides.com/reviews/apps-software/birds-of-britain-pro-app/ but 5 years out of date! Details on iPhone App store https://www.birdguides.com/reviews/apps-software/birds-of-britain-pro-app/.
Collins Bird Guide. Pros: Same exactly the same as the book, so good text, drawings and tips on the drawings. Has details of all the 650+ species of Britain. Cons: Cost £14.99. Can only search by name, has a pictoral "group" interface if you know what looking for ie 'Grebe' shows you all the grebes then see all the Grebes and call select which one. Only 1 call and 1 song audio. Can get videos but you have to pay extra Detail on iPhone App Store https://apps.apple.com/gb/app/collins-bird-guide/id868827305
Conclusion: for the novice birder I'd recommend the Birds of Britain Pro app. For the more 'experienced' birder I'd recommend Collins Bird Guide which is the one we use.
Cheers,
Geoff.
Thank you Geoffrey - job done!
---
Another beautiful day, peaking at 20C this afternoon, so I set off early(ish) in search of those elusive Lesser Whitethroats around the airport perimeter.
From Bucklow Avenue I walked past Mobberley SQ and took the scenic route to the church along the path that leads over the fields from the old post office. Passing the carved owl, I meandered down Lady Lane as far as crashgate 9 before taking the bridle path that leads to the rough path that would eventually lead to the Bollin tunnel. Re-tracing my steps a little I took the path to crashgate 10, before turning south to re-join Hobcroft Lane and eventually Slade Lane and Smith Lane. 8.1Km - more than enough for one morning. I'll have to get a bike!
37 species recorded, no Lesser Whitethroats unfortunately but Common Whitethroats at 5 locations with Chiffchaffs and Blackcaps aplenty. No Willow Warblers heard. Swallows at all the genuine farms - the ones with cattle, pigs, sheep etc; as opposed to those where "other" things go on!
Many sightings of Mistle Thrushes today as they are very active feeding their youngsters. Little noise from aircraft of course, traffic was very light and few people seemed to doing the airport walk.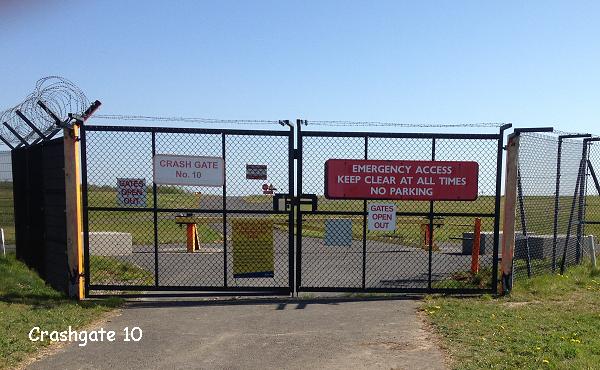 ---
It's striking how far behind Jill Thornley's birds are up in Cumbria.
Hi Tony,
A lovely day ,so good I sat outside to top up my vitamin D protection.
The swallows are back at the farm next door and were joined by my first house martin sighting. First orange tip of season too. A pair of bullfinches showed themselves near the feeder. The red legged partridge walked furtively up to the house and disappeared under a great layer of periwinkle which is a pretty obvious spot to choose and has been used by other ground nesters. She might be lucky with our protection , although a few years ago a stoat did roll some mallard eggs onto the lawn from the same spot. We don't often see one though.
My lockdown list is now 34 with no willow warblers, nor any of your whitethroats various.
Plus one Lyrid shooting star last night .....would love to see some satellites.
Jill
The best satellite to look for Jill is the International Space Station (ISS) it's very bright, as bright as Venus.
Try this site, it's set for Carlisle - https://spotthestation.nasa.gov/sightings/view.cfm?country=United_Kingdom&region=England&city=Carlisle#.XqCQZyPQjcs
---
Bob Groom has Lesser Whitethroat before Common. I'll swap you 5 Common for 1 Lesser Bob!
Visited Tabley Hill Bridleway today. At first it seemed there might be more people than birds but it got better. I managed to hear and see the Lesser Whitethroat that Geoff and Sheila had logged there recently. (Common Whitethroat still eludes me.) A female Yellow Wagtail appeared briefly on the dung heap but was quickly replaced by 2 Pied Wagtails. A Kestrel hovered over the potato field. Blackcap singing in the little wood. Tree Sparrows. Passing Cormorants. Buzzards were omnipresent, including 2 sat together in a tree in the Rookery, presumably fancying young rook for lunch, but they were surrounded by the adults and eventually gave up and flew off. No sign of any hirundines in the area, despite it being nearly May. More Orange-Tips, Peacocks and a Brimstone..
---
The Blamires, Geoff and Sheila continue to rack up the miles!
This afternoon we did our Swain's Way walk for a change. The highlight was in Moss Lane opposite Corner Cottage with the ponds and the small copse: So much bird song with the usual species - Blackbird, Robins, loads of Goldfinches, etc, plus Treecreeper, Goldcrest, Blackcap, Chiffchaff, Moorhens and a pair of copulating Chaffinches! No sign of the Whitethroat or Lesser Whitethroat - hopefully they are still around.
Cheers....Sheila and Geoff
Tony
I started rambling and it became over a page! I'm happy to write a bit each day but, if too much - no problem, just drop it.
Mull and Iona - part 1
With the time on my hands at the moment as I do jobs around the house, well those within my physical capabilities, my mind is wandering to trips of previous years and places I love.
These in the UK largely centre on the Hebrides, Islay because I lived and worked there, Colonsay as it was the next island up and we had a management agreement and staff there, Tiree for its wonderful machair (just work for a couple days and no real birding) and lastly the Uists group. Maybe I will write a bit about some of these in the coming weeks.
The Outer Hebrides, Uists group of islands are quite simply magically beautiful and to me out of this world for birding, scenery and enjoyment. This morning I thought back to my last trips Mull and Iona. The only drawback can be the weather, one visit had rain every day and if you have never experienced Hebridean rain you've never lived.
With Tony's agreement I will split Mull and Iona over a few days.
For those who don't know Mull it is a superb island for birding and wildlife, but you have to be careful where you decide to stay as mileage can build up. Olga and I stayed up in the North one year and found the distances a little prohibitive. It was the late John Smith's funeral in Iona on this trip and for a day or two large parts of the island were blocked off for the day.
I like to stay in the Loch Don area. Advantages of being here is you depart the ferry turn left and almost immediately you are in woodland, great for Redstarts and Wood Warbler then in no time we are climbing up from the shores of Loch Spelve, more of that later and Grasspoint, with Ben More on the right, as you get to the top of the pass its raptor time. A great place around the summit for Golden Eagle, flying Barn Doors aka the White-tailed Eagle (Sea Eagle), Short-eared Owl and my personal favourite bird in the world the Hen Harrier, who cannot love the ghostly grey male floating along on his quest to feed his females, yes they are polygynous and then see a food pass, or, if early enough in the season skydancing. Time can easily run away as you sit there waiting and watching.
Drop down to Loch Beg at the head of Loch Scridain and the birding can be exceptional, waders sat on rocks and fence posts, Snipe, Redshank with the ever-present Oystercatcher, plus of course Northern Wheatear everywhere. At the road junction it is turn right to go around the North side of the loch or straight on towards Iona.
Today we will turn right and follow the Northern edges of Loch Scridain. Anywhere along here is really good for Otters. Last time I was there just after the junction (of course in the loosest possible sense as virtually no traffic) an Otter family, female and cubs, spent time teaching the youngsters, swimming and playing, magical. All along the side of the Loch is great birding and of course even better in the birders hide. There are loch side rocks, hill side, rough scrub and sessile oak to check and any rocky outcrop in the loch can have a WTE or 2 or 3 sat passing the day, why well because we are driving in a territory. At the end in the cultivated fields there can be anything avian and then the road goes sharp right and up into the forestry. Sometimes not much to be seen here but you never know. It is only about 5km before you see Loch Na Keal below you and cliffs, favoured by Raven.
The road along the side of Loch Na Keal is another prime birding route and keeps low to the loch side. Anywhere along here can be WTE as we pass into another territory, if you can call the loch a territory. It is well worth plenty of stops to just wander and bird along this road before reaching the top of the Loch. But maybe the main attraction along here again is the Otter, a mammal to just sit and watch. Add in the Wheatears, Rock Pipit and Hoodies as well and the list keeps on growing.
At the head of Loch Na Keal, at Gruline, we can go straight on to Salen, or, left around the other side of the loch. But it is worth a stop at the bridge over the burn as I remember another of my favourites, the Dipper being there. It was here some years ago in an April visit that we sat in a Land Rover during a really fierce storm and a Sabine's Gull was blown in. Then in the same place the first recorded Red-necked Phalarope for Mull. I am sure that is simply because the island records were very sketchy as it's not that far up to the Uists where they breed.
Anyway, carry on driving and watching, especially the loch as now we are in real WTE territory. I'm giving no secrets away here as boat trips can be booked to see them take fish. This is a controlled operation and licenced by SNH with very limited numbers of fish fed to them, I think 5. I'm not a great fan of this types of thing but realised that if I didn't do it then never would I see the WTE swoop in and grab a fish. This is quite simply wonderful and worth every penny plus should you be a photographer then the images can be ace! The boat departs from same jetty as the Ulva ferry and the boat trips to the Treshnish Islands. Fingal's cave and all that but again another day.
Phil
I've put a new webpage on 10X50.com that will contain links to copies of these emails, so they're saved for posterity. Future historians won't believe it!