Sunday 3rd May 2020
To set the ball rolling a report from Lilac Avenue. If you're a bit confused don't worry I'll explain one day.
Hi Tony,
Having a semi-command from the editor-in -chief for "Knutsfordians to get down to the Moor' - I did so!
I left home at 0730hrs and walked down Northwich Road, Green Street, Wallwood and Drury Lane then onto the Moor at around 0755hrs. Birds of note, seen, or heard on route were Blackcap, Great Tit on Knutsford Heath and wren at nest site bottom of Drury Lane.
On the Moor and paths into Dog Wood approaches were Canada Geese, Mallard, Coot, Moorhen, Mute Swans, Blackbird, Whitethroat, L T Tits, Robin, Blackcap and a Great Spot to be heard over in Dog Wood (Tatton Park side).
The Town was like the Marie Celeste but boy what a beautiful place to live in - from which ever angle you look.
................. Mrs Brookes.
PS The Hon Sec was still in bed
Hon-Sec contribution
More birds around Lilac Avenue area - Carrion Crow, Woodpigeon sat on her nest cooing as I type this, Collared Dove, Dunnock, Magpie, Blue Tit, Blackbird, and Starling. Also sited House Sparrows nesting in eaves of several houses, BH Gulls and Goldfinches.
It is strange that whatever was spread on the "Redrow' field to kill vegetation has not worked completely. Dandelions and other plants are now flourishing again yet the birds have not bothered with the field for nesting ie that I can see.
---
Geoff and Sheila have received a yellow card for artificially inflating their lockdown list!
A brilliant walk (nearly 8km) this morning with adding several species to our list!
Tried another new footpath which was part of my Mere BBS which I finished back in 2006 because the complete route was too bad. We started along Moss Lane, then turn right on the "new' footpath close to the right side of Tableymoss Wood - over a few stiles, 2 rickety bridges and a very rough, boggy field (see photo). Eventually turn left through the garden (!) of Moss Cottage onto on the old Chester Road. Up to the new roundabout to look at the new ponds - the 1st pond had a pair of Greylag Geese, and a Coot and 1 Moorhen, and the 2nd pond had a pair of Canada Geese, pair of Moorhen with their 2 youngsters (getting bigger now), pair of Mallard, and a Lapwing close by with another 2 flying.
We then went to over the new A556, to Over Tabley House, with their 19 Alpacas and 18 white geese. It was here we added to our list - unfortunately to our "Dodgy' List!!! - White Emu, Black Swan, Hawaiian Goose (Nene), Red-bested Goose (!), Pink-footed Goose (!), South African Shelduck, Paradise Shelduck, and some other ducks which wouldn't put their heads up for us to identify.
Then walked by the motorway workings, under the new A556, along to Swain's Walk (4+ Tree Sparrows and Pied Wagtail on the dump), to the cemetery, to Green Lane and back home via Moss Lane (plenty of Blackcaps and Chiffchaffs).
Cheers...... Sheila and Geoff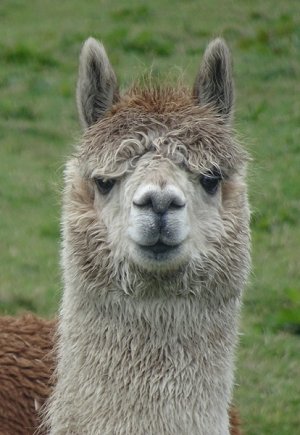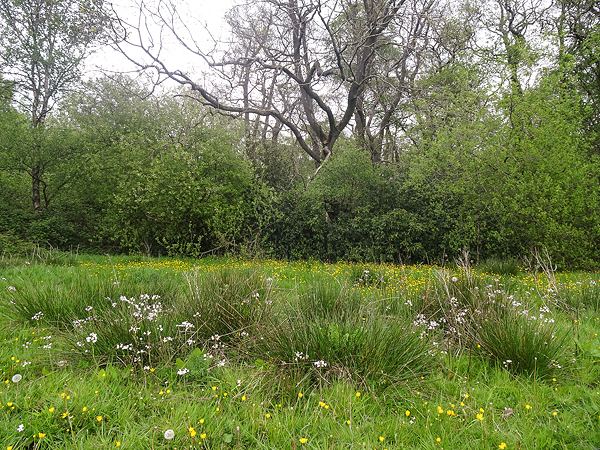 ---
Wendy Stratford
adds a new species to her lockdown list, probably a Common Whitethroat rather than Lesser.
Recordings of Lesser Whitethroat always include the scratchy warble just before the diagnostic "rattle". The scratchy bit sounds like the Common Whitethroat hence the confusion if you don't have good views of the bird. This is the recording from our website [
click here
]
Hi Tony,

Five lapwings on ground in Smith Lane field and one calling in the air (there has been some more farming activity in part of the field).
One swallow over Pavement Lane, singing song thrushes at either end of the diverted path south of Gleave House. Male tree sparrow at fishing pool. At the field lake a small dog had been in the water just as I arrived, so only the male shelduck and one mallard were still there. I found the coot nest though, with one punky cootling still on the nest and three in the water with the adults!
No skylarks, but at the SQ the pond nearest the road hosted a heron and 5 tiny ducklings (no parent). On the high path a linnet was showing, and I thought I saw a lesser whitethroat singing and flying between small trees. Tony thinks more likely a common whitethroat, but whichever it was my first so very happy!

Thanks

Wendy
---
I set off at 8:00am for a "new" Mobberley lockdown location. [Locals will tell you that Mobberley is the second largest parish in England but I've never seen proof of that!] Anyway there's plenty of real estate to explore and I headed for Breech House Lane on the border with Ashley and in the past it's been the place for Lesser Whitethroats. Not today though, there were Chiffchaffs and Blackcaps but neither sight nor sound of my favourite bird. In fact there were no Willow Warblers either, it's proving to be a bad year for them and for that matter Swifts, I've yet to see one - no doubt I would have seen one in Tatton in normal times but these aren't normal times.
---
Phil Hampson continues with his ramblings! I've had no objections Phil - they wouldn't dare! I find them interesting, informative and well written, so carry on.
Tony
I'm still only seeing a single swift here, hopefully the rest will arrive in the next couple of days. I usually see 6 - 10 birds in the air together. Song Thrush is still very vocal, ably backed up by Blackbird, Robin and Wren. No sign of the juvenile Song Thrushes or the feeding parents! To be hoped that they are safely hidden in shrubbery but I'm not optimistic with the number of tree rats we are seeing, up to 4.
I've started rambling on again, this time Islay. I am of course pretty familiar with the island having made countless visits and residing there for over 4 years. If it is too much or people object please just delete.
Islay and Birding
General
Islay is the Southernmost island of the Inner Hebrides group and is roughly 25 x 20 miles as you look at a map then you can see it is almost split by two sea lochs, Loch Indaal and Loch Gruinart, both key biding areas. It lies due West of Glasgow but is a 100 mile drive at Kennacraig to the ferry from there along some of the most wonderful scenery up the side of Loch Lomond and then across the Rest and Be Thankful pass to follow the side of Loch Fyne. The island is largely split into 5 estates : Islay, Dunlossit, Ardtalla, Laggan and Foreland.
There is plenty of wildlife to be seen, I've had Hen Harrier and Golden Eagle en route. The only advice I would give is to allow plenty of time to get to the ferry, it isn't a good road and accidents happen which can delay, logging lorries can seriously slow progress. My recommendation for visiting would be to make a day of the drive , stay overnight in Tarbert (not to be confused with Tarbet at the head of Loch Lomond - many do and book accommodation in the wrong location) and catch the first ferry at 07:00 to allow good birding on the journey. Tarbert is only 5 miles from the ferry.
There are a number of ferries a day to one of two locations in Islay, Port Ellen and Port Askaig, and it depends which time ferry you disembark from with the crossing taking between 2 and 2½ hours.
Perhaps the key question is when to visit, from me personally it would always be October as that is the month the geese arrive, weather permitting, more of that later. But any season apart from high Summer can be very productive and enjoyable. Islay does have many of the small little pest called the midge so from sometime in May until August/September they can be active depending on the day's weather so be prepared!
The ferry departs Kennacraig along West Loch Tarbert, great for Black Guillemot (Tystie) and we have seen Otter in here. Depending on the time of year divers abound, Great Northern, Black-throated and Red-throated. There are skerries as the ferry travels along well worth a look for Shag and other species. The Isle of Gigha is passed and as the ferry moves into more open water Harbour Porpoise and Minke Whales can be seen. If going to Port Ellen the Southern end of the island is passed along with 3 of the distilleries Ardbeg, Lagavulin and Laphroaig. It can be a very rough crossing but when settled the birding can be excellent along here. Alternatively, the journey into Port Askaig travels up the Sound of Jura, a narrow strait between Islay and Jura passing a largely uninhabited area on the East of Islay. It is always worth being on deck here as Golden Eagle and since my day WTE.
Islay isn't a place to go for seabird colonies, one of the most often question I was asked was where we can go to see Puffins. Well the answer is nowhere, yes there may be an odd 1 or 2 but I have never seen one there. Likewise, species such as Guillemot, Razorbill, Fulmar and Kittiwake are present in small numbers but are in inaccessible locations and not generally accessible, you can start your list on boarding the ferry and see most of these during the crossing. Tysties can be found of course.
South
Arriving into Port Ellen The Mull of Oa lies to the left of the ferry, if it docks bow first. This in itself offers plenty of birding. It is a real wild place with spectacular cliffs where the RSPB have a reserve, without facilities. The key species to be found are Golden Eagle, Hen Harrier, Peregrine, Merlin, Twite and Chough. Be prepared though as in bad weather it is seriously wild and can be very windy. There is very good walking to combine with birding. Of general interest there is the American Monument for 550 American soldiers who lost their lives in 1918 when two troop ships sank off the Islay coast. The walk to the monument from the car park can be excellent for raptors and of course not forgetting the Chough and Twite. Islay (and Colonsay next door) are the UK stronghold for this species with almost all the Scottish population and the majority of the UK. I don't know current numbers, but it was 50-60 pairs with flocking outside the breeding season but more of that later. The RSPB ensure that optimum feeding is available and that is shortish grass, grazed and managed by cattle. The resultant cowpats full of invertebrates are a real favourite treat. It is also important to have cattle wintered outside. I have and can only mention key species but there are good numbers of the more common birds to be expected in this type of habitat. Weather permitting Rathlin Island and Northern Ireland can be seen well from here.
Next it is back to Port Ellen and a visit to the South Eastern corner of the island. Follow the road to Ardtalla. This is a fairly long drive passing the distilleries of Lagavulin, Laphroaig and Ardbeg, all of which have tours. The many small bays and inlets passed all worth checking for Otter and Seals along with the birdlife. Overhead it may well be the Golden Eagle. In my time in Islay there were, I think 9 territories of which 8 had pairs and then of course there are the displaced juveniles at the right time of year before they depart to find their own area. A visit to this area has to take in the ancient cross of Kildalton and the ruined chapel.
That's enough for today!
---
I've put a new webpage on 10X50.com that will contain links to copies of these emails, so they're saved for posterity. Future historians won't believe it!