Four of us flew from Manchester and five from London for a week in Bulgaria based in Melnik, in the extreme south-west, less than an hour's drive from the border with Greece. This is the wine capital of Bulgaria and Winston Churchill liked the red wine from the region so much that he managed to get a supply during World War 2, even though Bulgaria was allied to the Axis powers! The owner of the hotel we stayed at (which was originally a Turkish prison!) made his own. Although the temperature a few days before our arrival had hit 30C/86F it had changed considerably by the time we were there, becoming very wet on several days with thunderstorms and sometimes really cold. One day it barely topped 9C and was close to freezing overnight. The distant high mountains (the Pirin range rises to nearly 3,000 metres/9,500 feet) were covered with a fresh blanket of snow.
There were good birds to see but relatively few in numbers and many species were absent as the migration seemed very late .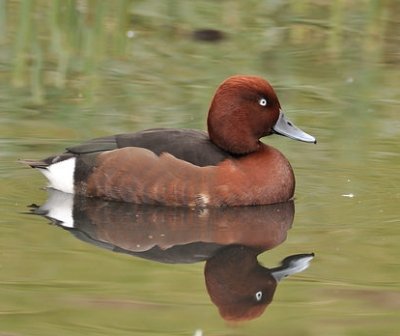 There were no rollers, very few shrikes and raptor migration was minimal. Little Owls are normally everywhere, yet we didn't see even one. Our guide was understandably disappointed at the low number of birds but he and excellent driver Mario did their best for us. Nesting White Storks were plentiful and we had good views of several Black Storks.
Fortunately both the weather and the birds were better when on two days we went down to Lake Kerkini over the border in Greece. On the first day we had a boat trip, getting close to big numbers of Dalmatian and White Pelicans, Spoonbills, Glossy Ibis and many other water birds, including six species of herons and egrets. Common Terns and a huge number of Sand Martins were feeding low over the water. Strangely there were no marsh terns. The lake harbours an immense number of Great and Pygmy Cormorants and on our second visit sudden currents moving fish brought a movement of untold thousands of these birds that just seemed to go on and on. Waders were in fairly short supply as were ducks, although we did have good views of a male Garganey and a male Ferruginous Duck. Two Hobbies put on an impressive flying display. At least Golden Orioles, Cuckoos and Bee eaters were present in good numbers, always a pleasure to see and hear them.
My personal 'seen' species list only just topped the 100 mark (plus several 'heards') when we could reasonably have expected to total nearer 150. But such is birdwatching.